Happy March to you! I hope your enjoying the early Spring weather and feeding your spirit with nature.
This weeks recipe is from my favorite vegan cookbook, Oh She Glows, by Angela Liddon, who is a genius with food.
My husband says her book taught me to cook and he's right! I"ve now become the cook in the family, which feels good after floundering  in the kitchen for years. Toast anyone?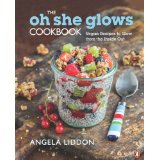 These vegan enchiladas, with avocado cilantro cream sauce, are a big hit for the the whole family! They are made with sweet potatoes, black beans and red peppers. If you don't have the energy to make the sauce, just add slices of avocado. click here for recipe
Vegan love to you,
Kathleen