Vegan Cooking Classes San Diego and Online
I've been vegan since 2002 and am a certified Plant-Based Nutrition and Cooking instructor with the Physicians Committee for Responsible Medicine: www.pcrm.org.
Online Vegan Cooking Class to benefit The Elephant Nature Park in Thailand! We will make dinner and dessert together, via ZOOM, on Tuesday June 16th from 6:00 -7:30pm Central time (4-5:30pm Pacific). The class is hosted by Yoga of Kindness (YOK) and will be recorded if you can't attend live.
ALL proceeds go to benefit The Elephant Nature Park in Thailand and their 3000 rescued animals (elephants, dogs, cats, horses, rabbits, chickens and goats) who are in dire need of food and care, due to revenue loss from COVID-19. https://www.elephantnaturepark.org/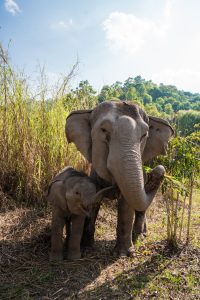 This interactive class will feature:
Sweet potato black bean enchiladas with cilantro-cream sauce
Life Affirming Nacho Dip
Mango Coconut Ice Cream.
An ingredient and equipment list will be sent out prior to the class.
Cost is $10 for YOK Members; $25 for non-members.
Register here: https://www.yogaofkindness.com/events/online-workshop-with-kathleen-kastner-title
Click here to subscribe to my You Tube channel for easy and delicious recipes! I post a new recipe every Monday.
.