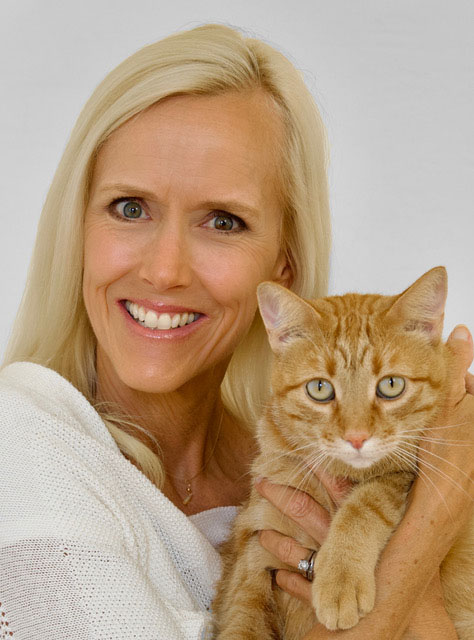 Welcome to my site!
I'm a Writer and Yoga Teacher and live in Encinitas, CA with my husband, Wade Mortenson, and three rescue cats. I'm a step-mom to two awesome kids, Kaiah and Kaden.
I am the author of Karma Cats to the Rescue, which encourages kids to be kind and compassionate towards animals and their friends.
I have a Master's Degree in Exercise Physiology and a Bachelor's Degree in Journalism from the University of Kansas. I have worked in the wellness field for 30 years as an exercise physiologist, yoga teacher and wellness coach.
I was a yoga studio owner in Kansas City, MO for 16 years and am the Founder of  Maya Yoga. Yoga changed my life for the better on every level and I love sharing it with others.
I was introduced to yoga and the mind body spirit connection in 1993, when I worked for Dr. Deepak Chopra as his personal trainer.
I wrote a book called, Yoga's Path to Weight Loss: A Mind Body Spirit Guide to Loving Yourself Lean, to help people lose weight permanently. Yoga helped me find balance with food and exercise and helped me quit alcohol and caffeine.
I've been vegan for since 2002 and am an advocate for all animals and fish. I host a vegan cooking show on YouTube, called, Vegan Vitality: Click here.
Let me know how I can support you.
Thank you for dropping by!
May all beings be happy and free of suffering.
Much love,
Kathleen