As the 4th of July approaches, I wanted to offer up some vegan ideas to help you have delicious and compassionate picnics. 
Potato Salad with Avocado & Dill – Forks Over Knives : This yummy dish also uses dijon mustard, maple syrup and paprika to give it a special flavor: click here for recipe.

I like to pair the potato salad with Dr. Praegers Veggie Burgers, which you can find at Trader Joes or the health food store. They are gluten-free and are made from carrots, peas, broccoli, kale and are affordable! Click here for web site. 
I also like to add my favorite Vegetarian Baked Beans by Bush. You can at your local grocery store. You can strain them with a slotted spoon to reduce the sugar.
For dessert try this So Delicious Vanilla Bean Ice cream, with no added sugar. It is sweetened with monk fruit. There's only 1 gram of sugar in 1/2 cup, which is amazing for ice cream. Most ice creams have around 15 or more grams of sugar per serving.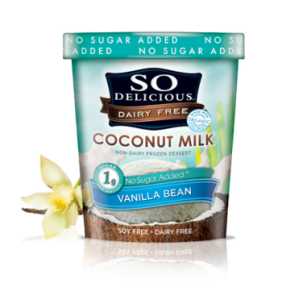 Wishing you and healthy and happy 4th of July!
Thank you for saving animals with your food choices. 
Much love,
Kathleen