Yoga Retreats in Thailand and Encinitas, CA! (San Diego)
The beauty of Thailand awaits you! Join me and Wade for our Ashtanga Yoga retreat in Koh Samui Thailand Feb 3-10th, 2018 at Vikasa Yoga Retreat in southern Thailand: Click here to view the beautiful retreat center and stunning rooms!
It has been a dream of ours to go to Thailand and we would love to share this experience with you!
This 7 day all levels yoga and meditation retreat offers you the opportunity to immerse your mind body and soul in the Thai culture.
You will begin each day with meditation and an Ashtanga Mysore practice in an outdoor shala facing the ocean. Your whole being will be bathed in the beauty and sounds of nature and fresh air.
Your days will be filled with relaxation on the beach, delicious vegan food, thai massages and other spa treatments. There are also daily excursions, like temple tours, jungle hikes, snorkeling and thai cooking classes. Each evening we will meditate under the magic of the Koh Samui moon.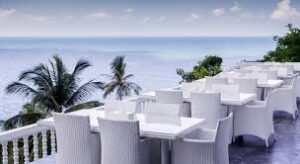 Accommodations 7 nights, includes daily brunch, dinner and yoga and meditation classes:
Ocean Room Garden View $1340 Single; Double $1060 each
Ocean Room Standard $1410 Single; Double $1095 each
$500 deposit to reserve your spot: Balance due by Dec. 1, 2017
Spa services and daily excursions (extra).
Flight is not included in retreat price.
The yoga retreat center is 20 minutes from the Koh Samui airport.
We have 3 rooms left for the yoga retreat, sign up soon!
Yoga retreat payments will be made directly to me. There's a $500 non-refundable deposit. The remaining balance is due by Dec 1st. Email me for more info: kathleen@kathleenkastner.com
VIP RETREAT in Encinitas, CA: 1-2 people
-Private yoga, meditation, vegan food, cooking classes, accommodations and transportation to and from the airport.
Private or small group sessions (1-4 people). My goal is to help you feel empowered to maintain these healthy lifestyle habits when you return home.
You will be staying at a charming Air B N B in in my neighborhood: click here to see . For more than two people, I can arrange other accommodations. Everything in Encinitas is within walking distance. During your downtime you can walk to Swami's beach, Paramahansa Yogananda's temple and tranquil gardens. You can also get pampered at Lemongrass Aveda Holistic Health Spa for massages and facials click here.
Retreats can be customized for 2-3 days. I'm also available to travel to your home for VIP sessions. Self-care is a gift you give yourself!
These packages includes the following daily practices:
Morning breathing (pranayama) and meditation
Private morning yoga classes designed to meet your needs.
Vegan and gluten-free meals and cooking classes. (All meals included in retreat price.)
Trip to the grocery store to help you know what foods to buy to sustain a whole foods plant based diet at home. (Optional)
Free Intro to Ashtanga Video (Streaming Video)
Free Meditation Mp3s for home practice
Free copy of my book, Yoga's Path to Weight Loss: A Mind Body Spirit Guide to Loving Yourself Lean
Free 30 min follow-up session
Contact Kathleen to discuss your VIP retreat: kathleen@kathleenkastner.com
Testimonial: "I cannot say enough positive things about Kathleen and my experience with this retreat. Although I was already healthy and active, I had drifted from my Ashtanga practice and vegan eating. This retreat brought me back to my Ashtanga yoga practice and gave me more vegan outlets to help me continue on that path. But more than that, it brought me inner peace and helped me reconnect spiritually. Every morning I awoke early to walk Swami's beach alone and meditate –I found it very healing. Just breathing in the air there is magical –it smells amazing. I've never wanted to breathe so much in my life.
The B&B I stayed at was so charming and welcoming…tons of tropical plant life and plenty of privacy. It was close to Kathleen's house, so I was able to walk everywhere. Of course Kathleen is a wonderful host with tons of yummy vegan recipes and cooking tips. Even my thirteen-year-old son is enjoying the recipes!
This retreat was exactly what I needed. I came home feeling calm, centered, inspired and best of all- happy." -Jen Yeager Kansas City