Vegan Plant-Based Cooking Classes Encinitas, CA (San Diego)
Kathleen is a certified Food for Life plant-based instructor with the Physicians Committee for Responsible Medicine: www.pcrm.org.
She has been vegan since 2002 and loves teaching people how easy and delicious it is to eat a plant-based diet.
Kathleen is available for private and group classes catered towards your health needs and taste preferences.
She offers one-day intensives to teach you how to feel confident in making tasty breakfast, lunch, dinner and dessert recipes.
She is also available for meal planning, diet analysis and speaking events.
Healthy and Delicious Vegan Dessert Class withKathleen Kastner and Michelle May!
Sat Sept 30th from 2-4pm at a beautiful Encinitas residence.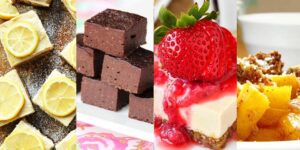 Spend a fun afternoon learning how to make irresistible sweet treats that taste amazing while providing nourishment to your body. (All recipes are gluten-free.)
Sample and learn how to make:
Strawberry Cheesecake Bars
Lemon Macadamia Bars
Chocolate Fudge
Mango Cobbler
$55* – Includes all materials, tastings and Recipe Booklet.
*Early bird price for first 10 registrants, $60 after.
Location:
Private Encinitas residence. Address will be emailed to you.
All attendees must pre-register, space is limited.
Register with eventbrite: https://www.eventbrite.com/e/delicious-healthy-desserts-tickets-37682548517
Lazy Acres teaching kitchen Encinitas:
Kathleen's FREE Plant-Powered Foods Talks at Jimbos!
Jimbos 4S Ranch Mon July 31st 6:30-7:30pm
Jimbos Escondido Aug 21st 6:30-7:30pm
Jimbos Carmel Valley Sept 18th 6:30-7:30pm
Jimbos Carlsbad Oct 16th 6:30-7:30pm
Topics to be discussed:
Foods to Help You Lose Weight
Foods to Help You Lower Cholesterol
Foods that are High in Fiber
Foods to Help You Replace Meat, Dairy and Eggs.
How to Make an Easy Vegan Chocolate Mousse!
Click here to subscribe to my You Tube channel for easy and delicious recipes!
.